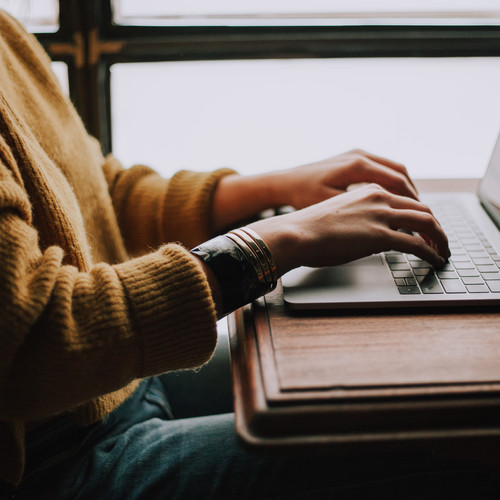 Computer Repairs and Upgrades - PC and Mac
Serving the Dunedin area for more than a decade, R & L Systems are known for always providing a fast, effective and friendly service - at a fair price. All of our current clients are long-term customers due to our great relationships and the top-quality I.T. service we provide.
Do you need fast, reliable and friendly help with your computer? Computer repairs and products are the specialty of R & L Systems LTD, Dunedin.
We can help you with most I.T. problems, including:
Instore repair. Home & Small Business Callout. General hardware repairs (PC and Apple Mac)

Liquid spills on laptops

Screen replacements

DC Jack / Laptop charger repairs

Laptop hinge and bezel replacements

Keyboard and trackpad replacements

Data Recovery Services

Virus issues

General troubleshooting and navigation issues.

Apple & Windows laptop battery replacements

General laptop battery replacements

New & second-hand MacBook Parts

Microsoft Cloud Service Provider
Bill Rolfe

8/5/23 Rene is ridiculously good. Fast, reasonable charge, excellent results. Great to deal with. Wish I had found him years ago. ..Update ....4 months later and this time he has again provided me with a really good, fast and reasonable solution to a bad speed issue. Thanks Rene!!
PC Wearne

8/5/23 René makes you feel like your computer is in capable and safe hands. He listens, he explains and he guides you with practical options. Recommended!
Jeremy Hodges

24/4/23 Was down in Dunedin for three days. Left my laptop charger at home so it looked like I would get limited work done. Called Rene as he has helped my children out in the past. He found a compatible charger and lent it to me for the period. He didn't even want to charge me, as long as I returned it on my way out of town. Very helpful man and I understand why my children speak so highly about him.
Marcia Welch

7/5/23 I chose R & L Systems because he only had 5 star reviews, and I now see why. Rene was beyond helpful and patient with my problematic computer, going above and beyond to find a part. While my laptop couldn't be fixed, he did everything he could and helped me decide on a new laptop, which I purchased from him. Cannot recommend him enough
Andrea Salmeri

May 2018 very helpful!!!
Andrew Price

2013 We have dealt with R&L Systems for many years and have found Rene' to be very professional, helpful, courteous, reliable and goes the extra mile for us whenever we have a problem. His first class service, prompt replies, knowledge to any queries are very much appreciated and we would recommend R&L Systems to anyone that has a problem for very fast and reliable service. Rene' is our real computer guru.
malik puntsok

2019 BRILLIANT EXCELLENT SERVICE AND SOLUTIONS: BRAVO!
Giverny Forbes

2019 Simply amazing service, how would I survive without this place!
Marvin Albarico

2019 Very accommodating, even on a public holiday! Fixes everything about computers.
Simon Fawkes

2021 Positive: Professionalism, Quality, Responsiveness, Value Great and efficient service and a pleasure to deal with.
R4GE vKiwi

2019 Super Helpfull and verry friendly i would verry much recomend them!
Elysse Baker

2018 Thankyou so much for telling me how to check the hard drive on my Acer laptop it did pop out but all fixed now, you are 1 kind computer genie!
Daniel Rautio

2020 Very helpful and even tried to troubleshoot when I first called. Great service, would recommend.
Tia Neha Toki

2021 Thank you Rene for your personable services and willingness to resolve my laptop problem. Thank you Tia.
Morgan Cross

2021 Excellent service, super nice guy, responsive & a good communicator. Thanks for your help Rene.
Alison Evans

2023 Excellent prompt, efficient and informative computer help. Can always rely of Rene to solve the problem!
Mary Walker Cockburn

2021 The attention received was prompt, effective and reasonably priced and I won't hesitate to use him again should the need arise.
Becky Cameron

2021 Great service when my macbook was slowing down - explained all options to me, and carried out the work promptly. All good .
Thea BB

2018 Absolutely amazing service!! Kind and friendly service, super quick (repaired my laptop screen in less than 4 hours), and supremely good value! Saved my guts 😁✌
Luca Trotolo

2020 Highly recommended! René is very competent, available and quick to point you in the right direction. If you have a problem he will fix it or help you to find a solution!
Syd Adie

2013 An excellent computer company. What i like is that he has a link to my computer and can most times see what is wrong and fix it without comming to the house. Has very resonable charges, and nothing is a bother. I woulkd recommend this company to anyone like me that does not have a clue on computers. Syd Adie
Jackson Miller

2020 First time dealing with Rene and couldn't speak higher of him. Exceptional communication and service. Would highly recommend
Elisabeth Nicholson

2020 We have used Rene for all of our IT hiccups, he always goes over and above to provide an excellent immediate service with humour and patience!
Barbara Filmer

Rene is very professional and I am very pleased with the computer that I purchased from him. Great back up service
Katie Barns

2020 We can't recommend Rene highly enough. He has fixed our computers remotely and locally and has helped with the purchase of new computers, software, accessories etc for work and school
Craig CampbellCraig Campbell

2019 Absolute life saver! We had a great experience. Rene really looked after us, saved all our data too! Thanks again 😁
Bernard Kinney

2019 Thanks to this company's knowledge they were able to point me in the right direction to get a PDF file from a Blu-Ray disc. Excellent service that was really helpful. Great result!!
writing my way

2019 I had a great experience with Rene. Always quick to get back to me, didn't charge for advice, friendly and very accessible. Highly recommended! - Jocelind
Maxx Gamble

2019 Had an irregular issue with my computer so I rang them up dropped it off that day and the issue was resolved very quickly, Had no issues and was informed every step of the way to the problem being fixed, would use them again without a doubt. Would recommend them to anyone.
Hildee

2020 Rene you were very helpful fixing my laptop remotely it saved so much time doing it this way. I am very happy with your service and would highly recommend you. Thank you very much
Sam Jameson

2017 Wow what a guy, so happy with Rene'a service! Would definitely recommend, literally don't go anywhere else! Verging on inspiring, might take a computer course now. Computer nieve student, Sam
Abby Archer

2021 Very knowledgeable and helpful with my laptop repair. Very professional. I will definitely be coming back if my laptop has any future issues. Thanks so much!
Anton de Bruin

2020 Professional, very friendly and fast service on short notice. I needed to get my computer up and running urgently, and Rene delivered top notch results!
Cody Rich

2020 Rene picked up my hard drive and had a look at it and reported to me the next day, though the hard drive was beyond repair, the service and advice was beyond recommendation. Will recommend him to anybody!
ricky Cracknell

2020 Excellent service, I desperatley needed my laptop fixing and managed to get it done with great attention to the safety of himself and his customers in this time of lockdown. I can most definitely recommend.
Chelsea Johnson

2020 Have had repairs done with Rene twice, excellent service both times, fixed my laptop speakers while I waited even! Will definitely use again.
Marina Waldron

2019 As I said in a text to Rene I believe you are worth your weight in gold. Rene takes time to explain everything and makes us feel like nothing is a bother we'd like others to know how much we appreciate his manner and his professionalism always there to help so thankyou yet again Marina
Tui Wood

2022 R & L systems are professional, friendly, and helpful. Any issues that popped up were resolved promptly and with care. Highly recommend.
Alistair Robertson

2021 My Macbook Air died on me in January and Rene got it sorted for me. Friendly, knowledgable and kept me informed of any updates with the fix. Great Service!
dougal rillstone

2017 Can't speak highly enough of the service offered by Rene. Most recently an IOS update caused some havoc with my system, and Rene responded quickly by email to my plea, followed that up with a couple of calls, and within a short time I was sorted. This is typical of his service. Fast and efficient. Douga
Taaniela Vuni

2021 Good person. Good service. Knows his stuff and was able to diagnose my problem in a few minutes. Fully recommend to anyone who has problems with their devices and want a trust worthy person to fix it for them.
Meg Davidson

2019 Rene is a lovely guy and I can't speak highly enough of his work. He's helped me out with two very different problems speedily and expertly without making me feel stupid (and I was!).
ZiQi Xu

2021 I must give five star!!!! I upgraded my laptop the ram from 16GB to 32GB. The hard drive from traditional hard drive to SSD!!!!! It real changed a lot. Increase some fps at the game. Especially the loading time of the game increased too much. Too amazing. Thanks for rene's help!!!
Nash H

2021 Really great service! Fast, friendly, honest and inexpensive! Will definitely be coming back if I ever need more work done on my PC. Thanks so much!
Aytron Tatui

2019 If you are browsing through reviews trying to find the best business to deal with your computer problems, look no further because R&L Systems is your answer. Not only does Rene offer fast, effective, and high-quality IT solutions, he is friendly and willing to help. Great communication and customer service. Highly recommended!!!
Loi Lam

2021 Dealt with R&L Systems this week after having my desktop PSU fail. Rene was friendly and professional, identified the issue and offered solutions/options and advice. Recommended A++
Alison Aumata

2021 Rene resurrected my old iMac and it's now new and improved. Great communication and really friendly to deal with. Super efficient service too, even over the holiday period. Very impressed and would recommend to others.
Tony Mansfield

2022 Awesome to have a reliable and responsive computer technician to sort our system failure. Rene responded quickly and had our IT system up and running better than before and super quick too.Well done.
Grace Mackenzie

2022 Rene was top notch, even going so far as to lend me a monitor and various cords and cables while I awaited the arrival of my replacement laptop screen. Very professional and personable, would highly recommend!
World Citizen

2022 Amazing service: very affordable, quick and very helpful and friendly. Would highly recommend R & L Systems Ltd for any PC repair work.
Frances Hoffmann

2022 Rene has helped me for several years now with various computer issues and he is always quick to reply for my cries of help, knowledgeable, efficient, friendly and patient, which I particularly appreciate as an older person who does not have great technological skill/intelligence. Highly recommend.
Trevor Lewis

2020 Fantastic service. Very knowledgeable, reliable, honest and friendly. Daughter's laptop went from slow and buggy to almost like new for a very reasonable price. Thanks heaps, will definitely use again.
Elaine Bruce

2013 I was given Rene's name by a Dunedin firm some years ago now and ever since that time, a few years ago now, he has dealt competently and reliably with any computer difficulties I've had . Recently he set up a new computer which he chose and organised for me. All so smoothly done with no worries on my part. Transferring data, .photos etc. Being electronically inert I have appreciated his guidance and friendly support as he has enabled me to remain in contact with family and friends overseas. Very important as a grandmother.
Jemmah Lousley

2018 Rene from R & L Systems Ltd assisted me in my sole trader business with a complex computer issue that was impacting on the quality of my work and required a speedy fix. I had tried on my own to sort it out several times, without success. Rene went above and beyond in researching the issue and coming up with a solution that meant I could focus on my business. Thanks so much Rene, one less thing for me to worry about! Highly recommend
Anne McLachlan

2020 Rene gave me wonderful service & helped me tremendously with all the issues I'd been having with the setup of my computer & printer. He was very obliging & easy to work with & I have no hesitation in highly recommending him with these sort of problems.
Fiona Kirk

2022 Really excellent advice and service from R&L. Efficient but friendly, and (twice now) has taken all the stress out of dealing with my IT issues. Highly recommend!
Zakk Branks

2020 Had a problem with my gps not updating via my computer, messaged Rene, said he would attempt to fix it. That he did very impressed! Thank you very much Rene! , very reasonably priced. If I need my laptop fixed I'll come too you
Daniel Mulkey

2020 Rene was exactly what you want and more for a computer services business. Had a battery/charging issue with my MacBook and he took extra time out of his day to talk me through all the repair options and costs and even went through worst case replacement options and costs. Very fair and honest prices and super knowledgeable for any computer related question or issue. Would recommend 10 out of 10!
Georgina Wallace

2019 Fantastic customer service, super friendly, informative and clear across every stage of my laptop's repair. Cost was best value BY FAR for what I needed. Would 100% recommend Rene, he ensured the best outcome possible for me. :)
Burgi Prime

2021 Rene is very friendly and helpful, his advice is very professional and he explains very well for not IT people. He is very fast and very flexible with drop off and pick up times. Highly recommended.
Tegan Robertson

2020 My laptops keyboard and touch pad randomly decided to stop working, I took it to Rene and it was only a matter of hours before it was fixed! He explained everything to me so I could also understand what was going on. I had an overall great experience here and I highly recommend him, I will definitely go back to him if I ever have any other issues!!! Thanks again! :)
Lynne Greer

2020 Rene has been looking after my computer and any problems which arise - (probably from my own doing, lol) for many years now. I can't recommend him highly enough. He always goes out of his way to help and provides great service.
Jim Bennett

2020 Rene was excellent to deal with in the purchase and setup of new PC.. Prompt response, understood and met my requirements. Assisted with initial setup. In all the best supplier in 35 years of owning numerous PC's. I recommend R & L Systems very highly. Like
Craig Bush

2019 Rene of R & L Systems Ltd quickly diagnosed issues with my desktop computer that another well known Dunedin firm was unable to isolate after having my system out of action for 3 weeks and causing me considerable expense having replaced the RAM, reinstalled the operating system and suggesting it needed a new motherboard. Rene had the issue identified within 30 minutes as a power supply problem. He communicated regularly as to progress and his charge out rate is reasonable. I have no hesitation in recommending Rene's business and ability to service computer systems to you. Interestingly enough I went to him based on his Google reviews. ExcellentEvents NZ Ltd.
Ngaire Byers

2020 My old Windows 7 computer broke down. Rene built me a new computer and upgraded to Windows 10. He transferred my data from the old one - none lost - and assisted me to master the new system. All for a very reasonable price and quick service just in time for Christmas. I highly recommend Rene to anyone with computer problems.
Melanie Maier

2020 René was extremely helpful when my laptop wouldn't get back to work after a bluescreen. Turns out the harddrive was broken. He fixed the problem in less than 24 hours for a price that was absolutely reasonable. Really recommend and appreciate this service!
Jazzlin Rose

2020 I am new to the country and arrived here with a virus on my laptop. Rene was so helpful when I originally called, and tried to talk me through some self-diagnostic things to see if anything could be fixed on my own before bringing it in. He listened to all of my concerns and talked me through everything he was doing. He ended up figuring out the problem, recovered nearly everything that would have been lost otherwise, and completely fixed the laptop within two days. He also added on virus protection which I know I would have been too confused to figure out. 10/10 Recommend!
Brian Hall

2022 Had the old ex work laptop upgraded. An excellent job, cost exactly as per quote, promptly done. Would recommend Rene and R&L anytime.
Matthew Cowell

2018 I build my own PCs and know a good deal about them in general, but had a fault with startup failure after moving to Dunedin and had no parts to test which components were functioning. After researching for somewhere who knew his stuff I came across Rene. Rene diagnosed my faulty motherboard within hours after dropping it off. He allowed me to buy the new parts and assemble them in his workspace. If you are not confident to do this yourself, Rene will buy and install the components for you (at a cost of course). Rene is also very friendly with conversation and overall, I had a pleasant experience dealing with him.
Lisa Puloka

2021 Had a noisy HDD replaced with an SSD; and laptop is feeling brand new - quiet and fast! Rene was responsive and informative with my options; and did the job for a reasonable price. Laptop was ready for pick up on the same day. Friendly and great service. Would definitely recommend. Thank you so much!
Will

2019 Rene is the man! I called him one morning because my battery wasn't charging. He asked me a few questions about my computer, and after learning that I'm a student and didn't have a car, he met me downtown so I wouldn't have to go to him. He appeared very knowledgeable about computers, and luckily one of his "quick fixes" worked for the battery issue, but he had another plan in place if it didn't. Rene was friendly, quick, professional, and went out of his way to make the experience convenient for me. I'll be giving him another call if I have any more computer-related issues.
Richard Anderson

2020 René put together a new computer for me and the service was incredible. When I couldn't get the components to him, he helpfully picked them up and the work was completed the next day. Everything is running well and I'm happy to offer a strong recommendation for R&L Systems
James Gorrie

2022 Awesome place, the worker is very honest and knows his stuff exceptionally well. I had a ram problem with my HP laptop which the manufacturer quoted me 500$ to fix. I took it into R & L and they identified the problem and fixed it within half a day all at a fraction of the price.
Cleo Monkhouse

2023 Very happy thank u so much , other places told me to through or use my laptops for spare part but u fixed them and at a very cheap price, appreciate diff have u saved for our future jobs
Kyra Xavia

2014 I called Rene in the hope of locating a second hand charger for my laptop. He was cheerful, polite, informative, and generously helpful. To my surprise and delight, he followed up with a personal call and several emails with helpful suggestions. I can't put into words how refreshing it is to come across someone who goes out of their way to offer a solution to a frustrating problem. He made my week. If only all service experiences were as pleasant and positive.
Joe & Sharon Bretherton

2021 Rene offers & gives first class service! - with plenty of friendly & helpful advice. He's easy to work with, and quick at solving the issues. Highly recommended & great value.
Hanna

2021 I'm really impressed by the help I received from Rene'. He gave me detailed advice over the phone during the COVID-19 period when I could not bring my computer in person, and then afterwards he had a thorough (and very fast!) look at it. It's not often I feel comfortable giving someone my computer to rummage around in, but I know in future I will be happy to come back to R&L Systems with 0 anxiety.
Jamie

2022 Had a bit of a ghost noise in my pc and couldn't find the source, i brought it down to R & L systems and was met by a thorough professional. friendly and knowledgeable, will recommend to anyone who needs his services. Thank you very much for your assistance.
Anietie Ido

2021 Rene has got a magic touch. He is methodological and has a positive persona. From my first call to meeting him in person, you could tell he loves to help. Be rest assured you're in the best hands with your computing needs. Good on you, Rene.
BELINDA KING

2021 Cannot express our gratitude enough for the amazing service we have just received from R & L Systems. Our laptop died & unfortunately (stupidly) we hadn't saved any of our photos to an external hard drive. Needless to say many of these photos were very special particularly due to our current situation. We originally took the laptop to another computer company who told me it was unfixable but for a large sum of money we could send to Auckland and they "possibly" may be able to retrieve the photos. By chance a friend who knew of our dilemma recommended R & L Systems, as her son had used them and was very impressed. Made contact - long story short - we have our photos! So very happy - and to top it off the cost was a fraction of what we had been expecting. We cannot recommend this business highly enough!
Jack Arbuckle

2023 Needed some advice about a hard drive, gave me awesome tips over the phone. If I ever need to use this service I will! Lovely fella
Reactor Logs

2021 Very reasonable price for a laptop repair. Replied fast. Took the computer in that morning and was done by the end of the day. He was very friendly and easy to deal with, very professional and the computer is running better than ever. I would highly recommend and plan on using his service in the future.
Georgia Hanson

2021 Rene went above and beyond to help me out with my computer issues. He gave me all the options and ensured that I understood everything he explained, when I decided to purchase a new laptop he gave me great advice and really went out of his way to help me. Great service, would definitely recommend.
Allyn Preece

2019 Rene was very helpful. I needed the screen of my laptop replaced. I took it to him on a Sunday afternoon, he looked at it that night, ordered the part in and then had it good to go for me on the Wednesday. He kept me updated every step of the way and provided the service for a reasonable price. I would definitely recommend R&L Systems to anyone
anne Daniels

2022 The first time I contacted Rene was on a Saturday afternoon. No-one else was available. A paper I was working on had disappeared. Rene worked diligently through remote access to find the assignment. He didn't give up and he found it. Since then he has set up my new computer to make it easy for me to use. When I got hacked he helped with issue arising from extra security measures. He always sorts the problem out. Costs are very reasonable too. Thanks Rene
Randy Bakeua

2021 Rene offers a Fantastic service. He helped me with my computer, explained the problem, gave me my option for the fix, very good affordable pricing and very fast to get my computer back. the beauty of his Repair Shop, you can arrange to pick up late like 7pm... My computer works like new. Recommend to all. Thanks
E M

2022 Excellent service. Friendly engagement, thoughtful listening to what was needed, quick turnaround, very precise work. Very relieved to have found an IT specialist I can trust to have a really high standard.
Rob Simmers

2021 Very prompt service, and honest advice. Rene diagnosed the problem with my laptop quickly, and gave me all the options. His repair options were very reasonably priced, but he ended up pushing me in the direction of a solution that he made no money from. Will definitely be going back here for any future computing needs.
Marshall Crake

2021 Excellent service by Rene and I would recommend him very highly to anyone with a computer problem. My computer had been crashing for months slowly doing it more frequently. Usually while playing games but recently started to do it while using basic applications like Microsoft Word. Within a day he had already managed to replicate the crash to narrow down the exact cause of the crash to a faulty power supply, he then did a replacement test to check if it a new power supply fixed the problem, and left it running overnight to be sure it has definitely fixed the issue. At the end of all this I was charged a very reasonable fee for his work and my computer now works properly again. I have now been using it for most of the day with it running perfectly. For anyone wondering about price, it was $65 for the assessment (as stated on his site) Then the price of the new power supply, which was cheaper than I could get it myself, then a labour fee equating to about 20 to 30 minutes of his stated hourly rate (Which would obviously vary based on computer). In the end, it was a very affordable service, a perfect fix, and he is one of the nicest and most professional people I have ever had the pleasure to deal with. I would strongly recommend that anyone who needs help with their computer should go to see Rene as you really will not find anyone better.
Katherine O'Brien

2019 I was in Dunedin only for a day and my computer wouldn't turn on so did a Google search for computer repairs. R & L Systems had the best reviews and was nearby so I took it there. He provided top class service. He was able to fit me in that day and as it was a simple matter of removing the battery and resetting he did not charge me. I offered to pay as I needed his knowledge to do that, but he would not accept. So a kind and decent human being and I'm sure he's excellent at his job. Highly, highly recommend. There are not a lot of these genuine people left in today's world. Thank you for your generosity.
Fletcher Glass

2021 Great service. R&L where able to fault find the issue with my PC as soon as I arrived. The fault was quickly found and resolved in 5 minutes and didn't charge me for their time. R&L also have a covid plan in place to help keep customers and employees safe. Highly recommended
Rahel Leila B

2022 Very prompt, professional service - René really takes his time with you, explaining the issues and offering solutions of varying kinds. Great service, communication, good competitive pricing, honesty, and kindness too. Thanks for fixing my laptop that I spilt water all over.
Alan Kennedy

Nov 2022 Took my beer soaked computer in for recovery. The service I received was prompt friendly and helpful. The data transfer to my new computer much cheaper than provided by retailer, this a great service!
Keith Blondell

Dec 2022 Could not get in to my Gmail,then it did not recognise a vaild email address. I rang Rene to see when it could be sorted out. Great service did it for me on the spot.Price was great as well One of the things I like most is Rene comes to me and nothing is a bother
Kevin Still

April 2023 Very quick service highly recommend Reasonable price Thankyou
John Gardiner

Jan 2023 Great Service. Prompt attention to my Computer in replacing it's power supply on same day.
Danella Glass

May 2022 After a terrible experience in Timaru (Tony's Computer Services), I called Rene'. He has been absolutely fantastic. He was able to provide details of what was wrong with my laptop within the day with approximate costs for parts and labour. His quote was very reasonable and his communication r.e. delivery of parts and what was involved in the repair was excellent. I cannot recommend Rene' and R & L Systems highly enough.
Tomothy Er

May 2022 Went to R & L Systems Ltd today to get my laptop fixed and I received really good service. Rene' was really patient while explaining the problem and he was very helpful towards me. I would definitely recommend Rene' to everyone! Thank you so much again Rene' for all the help!
T

July 2022 Rene was fantastic!! It turned out my laptop was still under warranty and so he sorted getting it sent away to the correct place to be repaired! An absolute gem who was beyond helpful!! 10/10 would go back!!
Kevin

May 2023 Excellent service. Replaced my laptop battery without issue.
NIE

Sep 2022 Really fantastic service! René took the time to explain over the phone how he could help us make our TV work like a "smart TV". After listening to our viewing needs he offered alternative solutions. In a matter of a few days he arrived with the Google Chromecast dongle, connected my phone to the TV and "Hey Presto" - everything worked! Thanks René, for your patience in explaining and demonstrating the workings of the remote. Excellent service that I would recommend to anyone with a similar technical problem.
Corps OG

Mar 2023 Fantastic. Would recommend to anyone having trouble with their system. knows what he's doing, provides a Very friendly professional service. A+
Andrea Brathwaite

Sep 2022 Fantastic and reasonable service. I had a number of issues with new wireless printer and 2 laptops. He also gave advice on workarounds for printing from android etc and streaming Tv . Was fantastic to deal with and rang to follow up the following day. Highly recommend.
Mina Crooks

Jun 2022 Superb, prompt service. René listened carefully, quickly understood my (fairly old) computer's problem and not only solved it but also dealt with another problem I didn't recognise. In addition, he explained what he'd done in an understandable way, to someone not terribly computer literate.
John Gerber

Nov 2022 Can always count on these folks when I have a computer problem. The first time, my computer decided to die without warning and my data wasn't backed up. Called R&L to see what I could do. Brought it in and no, there was nothing. But Lo and behold, Rene the reviver managed to get it going one last time and I was able to secure my data. A+++ Fun fact - it died as soon as the last file was copied. Coincidence? New issue with my new computer and Rene is already on to it, saving me the headache. 10/10 service :)
John Muir

Nov 2022 What can I say, Renee is the man Great guy Superb service Fantastic value for money I am so glad I found this guy Look no further this is exactly the person you want if you are having problems with your computer. I can see why all his reviews are 5 Stars
Adrienne Dearnley

Jan 2023 Totally happy with the service! René is efficient, fast, friendly, trustworthy, knowledgeable and explains things so well. Top marks in every respect
Madeline Guthrie

May 2022 I went to R & L Systems LTD for advice regarding a new PC gaming computer that I was building after running into several problems at home. Rene fixed everything super quickly and his communication and advice made the whole process absolutely painless. I would highly recommend R & L Systems to anyone looking for professional, high quality and friendly service and am very satisfied with my final product! Thank you so much Rene :)
Glenys Murray

Feb 2023 Prompt efficient service. Simple clear explanations advising what the problem is. Very approachable and willing to return if the problem recurs. Very pleased Rene lives in my area. Glenys
Janice Hughes

Apr 2023 I would highly recommend Rene for any computer issues he's so helpful and explains things so well. I found him to be very efficient, friendly and knowledgeable. I will definitely use his service again.
Jonathan Booth

Dec 2022 Rene was very friendly and helpful. He was able to get my PC up and running again within just a few days after it suddenly died. Would definitely recommend for prompt, friendly and professional service!
Doris Lancaster

Apr 2023 Rene' talked over my computer problems and needs before offering several suggestions. I decided to buy a new computer from him. At no time did I feel any pressure to purchase from him and he even told me what to look for in a computer, to meet my needs, if I decided to buy from a 'shop'. The computer I ordered arrived quickly and Rene' set it up for me. I appreciated the fantastic service and highly recommend his services.